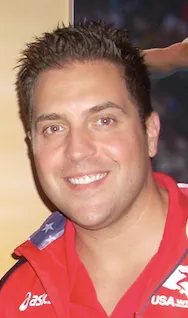 Nick Greiner, DC, CFMP
Dr. Nick Greiner has been interested in health and fitness since since a young age. He has participated in organized sports his whole life. His passion for sports has led him to pursue a USA Weightlifting Level 1 Coaching Certification and serve as a team doctor to our USA Wrestling, Weightlifting, and Judo Olympic athletes. He is currently active as a competitive Brazilian Jiu Jitsu practitioner.

Throughout his years as an athlete, Dr. Nick suffered from severe digestive issues. In his journey to find healing, he has discovered the pitfalls of conventional nutrition, fitness, and healthcare. He continues to work with athletes of all ages, but his true passion is for helping people overcome health challenges and experience an amazing quality of life. His training as a Certified Functional Medicine Physician allows him to provide the tools and resources for people to get well.
Dr. Nick is an author and an avid reader. In his personal time, Dr. Nick enjoys spending time with his wife and his son. They enjoy the outdoors and traveling together.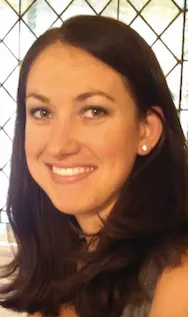 Erin Greiner, DC
Dr. Erin's personal health journey began at a young age, as well. She suffered from chronic ear infections and severe allergies in early childhood. As a young adult, she experienced thyroid and hormone imbalances, stemming from Epstein-Barr infection. Conventional medical approaches did not provide much help and she knew there must be a better way. Implementing specific nutrition, advanced functional medicine, and lifestyle protocols have allowed her to experience freedom from all of her previous health challenges, fueling her passion to help others overcome their health issues, and allowing her to enjoy life with her family.
Dr. Erin loves connecting with like-minded individuals and helping people find practical ways to achieve better health. In her personal time, she enjoys spending time with her husband and son. She practices yoga and is always creating a new healthy food creations in the kitchen.
Seth Dinowitz, MD
Dr. Seth Dinowitz graduated from The State University of New York's Stony Brook University, where he received both his undergraduate and medical school degrees. In addition, Dr. Dinowitz also served as a research assistant at Stony Brook University's neurosciences department, where he was a published co-author during his time there. Dr. Dinowitz completed his residency at Morristown Memorial Hospital in New Jersey. The New Jersey chapter of the American College of Emergency Physicians honored his investigative work with the Govindrao Wable Research Award for Best Resident Presenter in 1998. Dr. Dinowitz's charitable contributions include Your Grandmother's Cupboard, a nonprofit Christian ministry outreach program servicing the needs of those who are underserved. Dr. Dinowitz also serves as a member of the Elks and assists its fund-raising endeavors. He is a talented physician, currently providing emergency care. Eventually, he hopes to retire in the Fort Myers-Naples region of Florida where he can take advantage of the temperate climate and play sports outdoors year-round.
Thomas Webster, MD
Dr. Thomas Webster graduated from University of Missouri, Columbia, School of Medicine in 2004. Dr. Webster is experienced in Nuclear Medicine with a demonstrated history of working in the military industry. He is also skilled in Emergency Management, Healthcare Management, Command, Healthcare, and Aerospace Medicine. Dr. Webster is a skilled diagnostic radiologist and knowledgeable healthcare professional.
Kimberly Donnelly, FNP-BC
Kimberley Donnelly received her Bachelor of Science in Nursing from Kent State University. She received her Master of Science in Nursing from Franciscan University of Steubenville, where she also currently serves as a nursing instructor. She has a wide variety of experience and expertise within the medical profession, first as a RN, then as a Nurse Practitioner. Kimberley has undergone extensive training in both traditional and regenerative medicine and is passionate about continuously learning and sharing the amazing benefits of regenerative therapies. Kimberley enjoys traveling and spending time with her family.
Karah Barber, RN, BSN
Karah graduated from Bloomsburg University of Pennsylvania, receiving a Bachelor of Science in Nursing, in 2007. She has served in a variety of roles within the medical profession, refining her skills and growing her passion for helping people. She is professional, caring, compassionate, and loves helping patients get well. Karah enjoys spending time with her husband, children, and pets.
Aimee Wineland RN, BSN

Aimee graduated from University of Miami, receiving a Bachelor of Science in Nursing. She has extensive hospital experience and is a skilled provider of IVs and holistic medical services. She is knowledgeable about nutrition and healthy lifestyle and always eager to learn new skills and techniques for natural healing. Aimee enjoys spending time with her family and is passionate about continuing a legacy of health for her family and community.
Kara Gieger, RN, BSN

Kara graduated from Pennsylvania College of Technology with a Bachelor of Science in Nursing. She has worked in diverse hospital settings, building her expertise and skills. She is an experienced IV nurse, kind, and compassionate. She hopes to inspire her patients to achieve excellent health. Kara enjoys spending time with her husband and Bernadoodle.



Beverly Bryce
Beverly serves as our team's patient relations and administrative leader. Before Beverly joined as a team member, she was a first a patient. When she stared care, she suffered with low back and knee pain, which quickly resolved using the natural care provided by our doctors. Beverly embraced the holistic approach and over the years improved her own health and shared her knowledge to help friends and family embrace a healthier lifestyle, as well. Beverly does everything she can to help provide patients with a first-class experience and enable them to receive exceptional care.
Beverly enjoys spending time with her husband, children, grandchildren, and her cat. She loves the outdoors and enjoys hiking and biking.
As leaders in natural health, our team of experts has received extensive training in clinical nutrition, cellular healing and detoxification, functional endocrinology, female hormonal issues, neurology, and regenerative treatments. This allows them to deliver incredible results to patients with chronic problems and complex conditions. Greiner Health Solutions has been providing cutting-edge healthcare services for more than ten years and our doctors have become highly sought after for their expertise. Drs. Nick and Erin Greiner traveled to the 2012 London Olympics, as official doctors to the USA Wrestling, USA Judo, and USA Weightlifting teams, including providing care for gold medalists Jordan Burroughs and Kayla Harrison.
Greiner Health Solutions brings a unique approach to caring for patients with new millennium diseases, such as Lyme disease, thyroid disease, diabetes, autoimmune conditions, hormonal issues, cancer, fibromyalgia, neurotoxic illness, fatigue, mold and heavy metal exposure, autism spectrum disorders, weight loss resistance, and other health conditions. With a special focus of healing the body at the cellular level, the doctors are skilled in uncovering the hidden root and true cause of numerous health challenges, by utilizing cutting-edge diagnostic and functional analysis, with research-based laboratory testing.
Services and programs are customized to each patient, and are designed to educate and empower a person to restore healing and methodically reverse their ailments and achieve incredible health.
The Greiner Health Solutions team is inspired by the amazing success stories from patients who have gotten their lives back. We seek to provide answers to those who are seeking healing and are on a mission to save lives by educating and leading people to amazing health.